Test Match
#2238
: India vs England
India suddenly find themselves in a spot of bother with half the team gone and trailing by 130 odd runs in the first innings. England start seeing a sliver of light for a Test win.
Enter the Indian bowling attack. But with the bat.
Ravichandran Ashwin (72), Ravindra Jadeja (90 and Jayant Yadav (55) pack in a lot of punch to take India to a a lead of 130 odd in the first innings.
And in the process becoming the first ever Indian batting (or maybe bowling trio) trio to score a fifty from positions 7, 8 and 9 in the same innings.
Certainly deserve a bonus with them doing all the bowling and batting.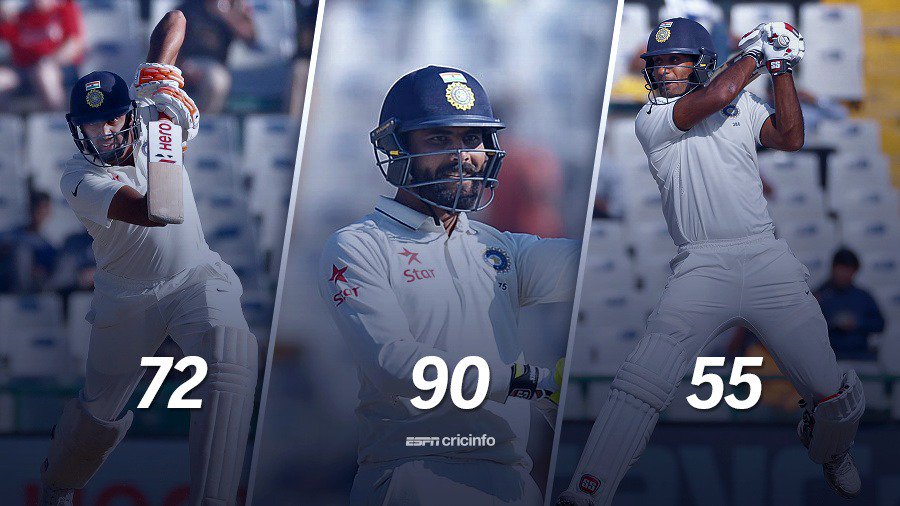 Image from ESPNCricinfo